Wireless Tattoo Gun
A great tattoo requires more than a good design; it needs proper knowledge, experience, and the perfect equipment. A tattoo artist must invest in the proper machine to ace this field with perfection. A tattoo machine may be expensive, but it is an essential tool to start your career as a tattoo artist. The most important thing to consider is the quality of the tattoo machine. Choose tattoo machines that are made of copper, iron, or brass. They may be a bit pricier, but they will be the best companion on this journey in the long run. For an apprentice planning to buy his first tattoo gun starter kit, go through the following article to decide on the perfect beginner tattoo gun starter kit for you!
There are two main types of tattoo machines: Coils and Rotary machines. Many beginners opt for coil machines when starting, as this has always been the traditional method of tattooing. A Rotary machine contains a small motor that pushes the attached needle up and down in a cyclical motion, which moves the needles in and out of the skin more fluidly. Let us go through a few types of Rotary tattoo gun kits.
Wireless Tattoo Gun Machine
1. FK IRONS FLUX
The motor of this wireless rotary gun pen lies in the middle of the machine body; hence, its weight is evenly distributed.
An FK irons gun pen is a wireless rotary tattoo machine that can be used for lining as well as for shading. This makes it a versatile tool to use.
Its battery lasts 7-8 hrs and can be used in sleep mode.
The indication in the machine is done using numbers and coloured LEDs.
It is an affordable tattoo machine.
Pros:
Its design is made in a way that increases its durability.
The design is modern and handy.
The battery of this machine has a long run time.
It supports reliable and smooth operation.
Cons:
The main problem with this machine is that the voltage and battery level control interface could be more user-friendly.
This is another type of wireless rotary tattoo kit.
This machine is known for its weight which lies between 135-140 grams, and its working voltage range, from 4.5 to 16.5 volts.
When using the large 18500 battery, this device can run for up to 8 hours; the tiny 18350 battery can run for up to 4 hours.
There are different bars to select the stiffness of the machine.
Pros and Cons:
| | |
| --- | --- |
| Pros | Cons |
| It is simple to use, and once started, it runs smoothly. | It has a non-standard design which may need to be clarified for the user. |
| Digital depth adjustment is possible because of a twin nanotechnology motor. | Since the motor unit is a bit large, a sense of imbalance exists. |
Cheap Tattoo Gun Kits
1. DRAGONFLY X2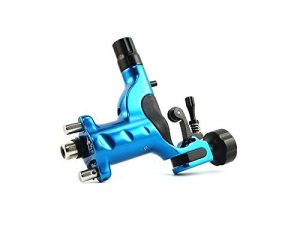 This beginner rotary machine is best known for weighing 65 grams, much less than other machines.
This tool's adaptability makes it great for tattooing and permanent cosmetics.
Dragonfly excels at creating solid colouring, half-shadows, gradients, and sharp contrasting lines.
This machine has a low degree of trauma on the skin which ensures fast recovery time following the tattooing.
It lets you change the spring force.
Pros:
High durability
Available in a variety of shapes and configurations
Compatibility is high with 0-13 volts power supply.
It is cost-ineffective.
Cons:
It may get off balance sometimes.
2. CNC HAWINK Q1
This affordable rotary tattoo machine comes with an advanced motor, a "German Faulhaber motor". The Faulhaber motor is a sophisticated device that uses low voltage to design an effective, painless piercing.
It has an excellent battery with 12 hours of working in one go.
It includes cables, handles, and grips. These attachments are strong and long-lasting.
It also has a superior grip, which lowers friction.
Pros:
It is resistant to heat and tear.
Since it has a German Faulhaber motor, it produces less noise and vibration.
Cons:
The advanced machine requires mechanical maintenance frequently.
3. FK IRONS SPEKTRA DIREKT 2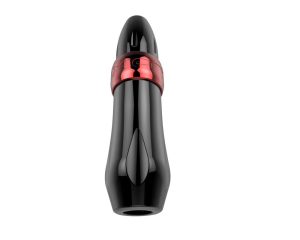 This cheap tattoo machine is best known for its working voltage, 4 volts.
Hex drive motor bolts are used in this machine.
It includes three adjustable stroke caps, making it very easy to alter the stroke.
The machine does not need any lubrication, thus, decreasing the maintenance cost.
Pros:
High durability
Cheap price
Made of aircraft-grade aluminium
Very easy to use and quite comfortable.
Extremely lightweight
Very classy design
Cons:
The only negative point with this cheap tattoo machine kit is that it does not contain needles; they must be bought separately.
4. PEAK TANZA WITH AXI GRIP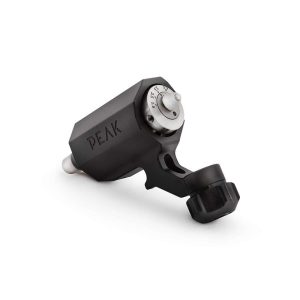 Its specifications are best known for its working voltage which is 4-12 DC, and its needle stroke length, which varies from 0-4.5 mm.
It has a strong Japanese DC motor.
Its grip offers superior stability and control.
This kit combines a drive bar, plunger bar, rubber bands, and hex key kit.
Being very well-balanced, this set has a comfortable external design and a smooth body made of aluminium.
Pros:
It comes with one year warranty.
Powerful and steady performance
Affordable price
Perfect weight and balance
Best for beginners and professionals.
Cons:
It is only available in red colour.
It is effective with cartridge needles.
Best Gun Kits for Professionals
1. BISHOP MICROANGELO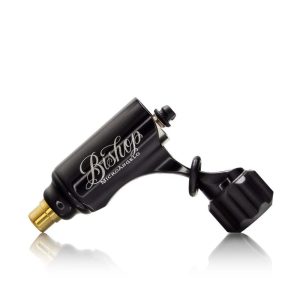 This is a pro tattoo machine made of best quality aluminium.
It can increase efficiency by occasionally replacing its rotary motor and interchangeable Cam slot.
Its needles are excellently designed to last long and runs smoothly for easy puncturing.
Multiple inks can be used anytime.
It has modern ball bearings.
It has quick drilling set that makes tattooing easier.
Pros:
This machine is highly efficient with excellent puncturing frequency which results in the formation of neat tattoo lines.
It has a user-friendly interface.
It works well for beginners as well as it is safe to use. The components of the machine are designed with maximum safety measures.
Cons:
Unfortunately, this brand does not provide any user warranty with this machine.
---
---
2. CHEYENNE SOL NOVA UNLIMITED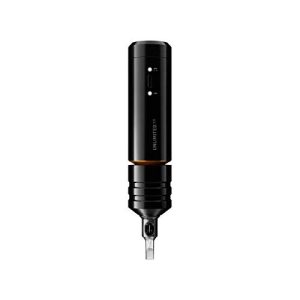 This pro rotary tattoo machine is highly effective and best known for its battery life of 5 hours and cordless control system.
The total kit comes with a battery charger, an extra battery, a Cheyenne protective case and a zippered travel box along with many user manuals.
LEDs are attached to indicate degree of charge and several other features.
Pros:
Extremely quiet and noise free
Weight is well balanced.
Transportation is easy as it comes with a zippered travel box.
Cons:
It is a bit expensive.
3. Shading Rotatory Tattoo Machine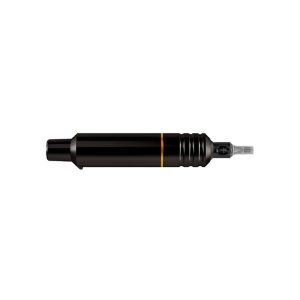 CHEYENNE HAWK SPIRIT
This machine works excellently for realism in black and white and shading.
Its weight is much less and is equal to 3.88 ounces.
It has a short-stroke and high-ger combination which enables you to soak the skin without causing further stress.
Tattooing can be managed easily with this machine.
Pros and Cons:
| | |
| --- | --- |
| Pros | Cons |
| Robust and powerful motor | There exists a built-in needle bar. |
| Produces low noise | Grip is not included in the kit; one must buy it separately. |
4. Lining Tattoo Rotary Machine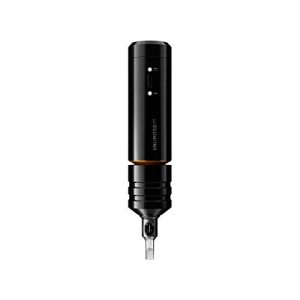 CHEYENNE SOL TERRA
This pro tattoo rotary machine is best for its motor which uses a Brushless DC motor.
There are two working modes for the stroke softening system: Hard Drive and the newer SENSIDRIVE function.
The Sol Terra is well-anticipated as a tattoo machine and is good for lining and colouring purposes.
Pro:
It is lightweight.
It comes with a warranty.
It does not produce any sound or vibration.
It is exceptionally well-balanced with 33 mm grips.
The device automatically modifies the level of needle strike hardness.
Cons
It has fix needle bar so it is difficult to disinfect.
Where Can You Buy these Machines?
These machines are available at a low price on amazon.
As a beginner, DRAGONFLY X2 is the best machine one should opt for. For a pro, INKJECTA FLITE X1 is the best rotary tattoo kit. The average price for these machines is $500. You can refer to the above specifications and buy the best machine that suit your demands.