Many people in America allowed tattoo artists to create pieces of art on their bodies every day then and there. Most of these customers went away happily with their latest tattoo work. Whereas many will come back for a second time or even more for tattoos. According to a few statistics in America, presently there are more than 21,000 tattoo parlors situated in the United States. Around 45 million Americans have at least one tattoo inked on their body. Approximately 40% of adults between the age group of 26 and 40 have at least one tattoo on their body. They spend more than $1.6 billion money each year on tattoo services. And the average cost of a small tattoo is $45 in America. It can be well said that tattoos are a craze in America. Some of the famous tattoo shops in Oxnard are Airport tattoos, Bone deep tattoos, etc.
But as with any occupation, in tattooing, there is always a chance of something going out of control. Tattoo mishaps and some other stories always make it into the news. Tatto owners can take necessary precautions to provide a safe environment and services to the customers.
Tattoo Shop Liability Insurance – What is it?
Tattoo liability insurance is a summation of an insurance policy that can cover financially any risks that may happen to those running a tattoo shop or business. If you run a tattoo shop or work as a freelancing tattoo artist, you should have tattoo insurance. It covers your business and reputation against any liable acts and accidents. So a tattoo shop insurance is important
Tattoo Liability Insurance – Who Needs It?
For those who own a tattoo parlour or one who is working as a hired tattoo artist, it is important for them to protect themselves with a tattoo insurance policy. There's always a chance of an allegation against the professional work or a possibility that a liable accident can occur in the tattoo shop.
Along with the general tattoo artists, professionals who may also cover under the insurance policy from liability include Body piercers, Cosmetic or henna tattoo artists, Glitter tattoo artists, and Laser tattoo removal.
Insights: Most Expensive Tattoo In The World
Liability Considerations of Tattoo Business
Every year the tattoo industry generates more than one billion dollars in revenue in the United States. So there are some unique liabilities that are covered under the tattoo business that need to be considered. Tattoo insurance policies offer specific coverage according to the needs. However, typically standard coverage is provided as a part of your policy. These liabilities are:
The first important liability is called "malpractice". This would be a messy tattoo job or piercing, as many tattoo parlours offer body piercing and an angry unsatisfied customer. Tattoos are art done forever, and people are not satisfied when they are not done properly.
A tattoo shop is a business like any other, and accidents can occur here like slips, falls and other injuries that may occur in the shop. Hence, tattoo shop business insurance is needed. There is also increased chances of getting infections and other illnesses transferred from needles or during any other part of the process.
Building and infrastructure
The building or the shop itself and the things inside it must be covered under the policy as well. The tattoo businesses provide tattooing services and they are carried out inside a commercial building or a shop. This is a liable property and needs to be taken care of or insured properly.
Tattoo Insurance Program Coverages
A complete insurance package will ensure these liabilities with a few specific programs.
General liability is a standard and common procedure for any business. This protects the business against any injuries on site and protects against some lawsuits.
Professional liability is related to the work done in the shop. This includes tattoos, piercings, and any other services provided. A good policy will protect against failed tattoos, incorrect piercings, and so on
Communicable Disease Liabilities
This is specifically for those diseases which are infected in the parlor as a result of taking up services. Diseases like hepatitis can be communicated through tattoos or piercing needles. Even the most careful tattoo artists can make such mistakes and should be protected.
Some policies do not cover body piercing. If the tattoo parlour does not do body piercings, then this is unnecessary. Additional coverage is important to cover these potential losses.
This standard business coverage protects the employees. Any employee who gets injured during work or is disabled on the job should be covered under such a policy to avoid the risk of facing some costly claims that can be paid out of pocket.
Property insurance will protect the building and the contents inside it. This will protect property against fire, flood, theft, and others. Not every policy covers all of these, so extra coverage may be needed to supplement this insurance.
Apprenticeship Program Insurance and Guest Artist Insurance
The tattoo artists learn their business mainly through apprenticeship programs. This insurance will cover and protect apprentices but within limitations. Just like applying for insurance program coverage, this will cover an additional temporary employee under the insurance coverage but for a limited period of time. This coverage has fewer restrictions than apprenticeship coverage.
Tattoo Insurance for Program Costs
Tattoo parlour insurance has a narrow range in terms of cost. On average, an insurance policy will range from about $450 to $750 per year. It is usually put under the category of "Design & Creative" insurance.
Also Read: Interesting Facts About Tattoo
Is Tattoo Insurance Costly? How Much is Insurance for a Tattoo Shop or Piercing Business?
The exact tattoo shop insurance cost and the insurance policy will be different from business to business. But most of the policies are comparatively inexpensive and generally can be purchased for less than $100 per month. This is a very small price that needs to be paid for protection against lawsuits and property loss. The only way through which it can be known much a policy will cost you is to do some comparison shopping. The coverage offered by different insurance companies can differ from each other. As one policy may come at a lower and better rate, whereas another may cost higher but will also provide more coverage.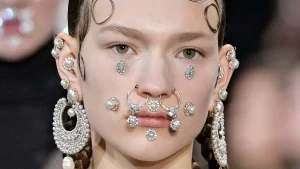 Best Tattoo and Piercing Insurance Programs
Finding the right tattoo insurance can be a little bit tricky. Make sure that you talk to a knowledgeable agent who knows the insurance markets well. One important step is to choose a well-known and knowledgeable underwriter. Additionally, some medical underwriters will cover the tattoo shops as well.
Tattoo Insurance Provides Other Coverage Options
Some added coverage is provided by many tattoo and body piercing insurance policies as it is important for the owners of tattoo and body piercing businesses. When comparison shopping of insurance is done, make sure that you get familiar with the coverage possibilities provided by each insurance company. Few insurance options that may draw your interest include:
Apprenticeship Program Insurance: The tattoo artists learn their business mainly through apprenticeship programs. This insurance will cover and protect apprentices but within limitations.
Guest Artist Insurance: Just like apprentice insurance program coverage, this will cover an additional temporary employee under the insurance coverage but for a limited period of time. This coverage has fewer restrictions than apprenticeship coverage.
Coverage According to Conventions: Sometimes tattoo artists work only to show their work and talent in this field means working at conventions. This coverage provides liability and also offers property damage coverage.
Sexual Abuse Insurance: Some customers want tattoos and piercings in intimate areas of the body. So it is necessary that business owners take precautions against any improper physical contact at any time. Even if customers claim sexual abuse and if the claims are wrong then the legal defense should be obtained. This coverage offers compensation for any losses that occurred as the result of sexual abuse allegations.
Insurance for Permanent Makeup: If any business offers permanent makeup services, such as permanent lip-liner, eye-liner or eyebrow tattooing, it becomes important to get coverage for these services. Particularly the eye-liner tattoos, are most important to get coverage as it has risk of damaging eyes and can result in hefty compensation to the customers. Further, all the tattoo artists in the shop who do permanent makeup tattoos should be properly certified in order to be protected by this coverage.
More About Tattoo and Piercing Insurance
Tattoo and body piercing insurance policies come with many varied coverage options. The business owners may have many questions regarding these policies and require help in choosing the right one. You can go to several reputable sources for buying insurance coverage:
Financial Planners and CPAs: They have a better idea about the net worth of the tattoo shop, and can help in understanding what assets are needed to get protection.
Lawyers: They will help to cover a few legal assets.
Insurance Agents: These professionals are best at handling commercial insurance policies.