Tattoo Supply List
A tattoo supply kit normally contains the tools and supplies required for a tattoo artist to complete their work. A tattoo supply kit may contain the following items:
This category of materials, as the name says, covers all necessary tools for the actual job of tattooing. Tattoo needles, gloves, skin markers, stencil paper & solution, light boxes, disposable razors, tattoo trays, thermal printers, machine covers, and aftercare products are among the items available. Hydraulic chairs, sharps containers, cover sheets, sterile ointment, suitable lighting, an organizational chart, an adjustable tattoo chair, and a magnifying lamp are among the other items.
Now we will discuss some of these inventory list items one by one:
No tattoo shop inventory list will be complete without tattoo needles.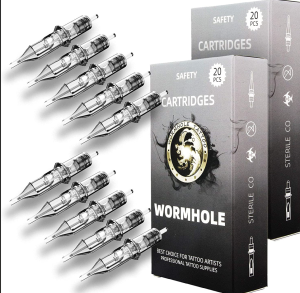 Nitrile and latex gloves are the best options for tattoo shops. A pack or many packs are required and should never be permitted to run empty.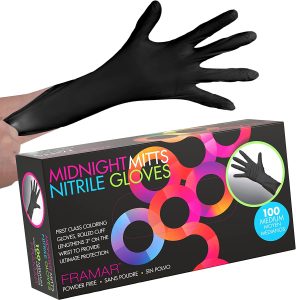 Skin Markers for temporary tattoos
Skin markers serve is basically used to trace out designs on the skin in order to promote accuracy and precision. As other supplies that are listed, this is much more important for practical tattoo jobs.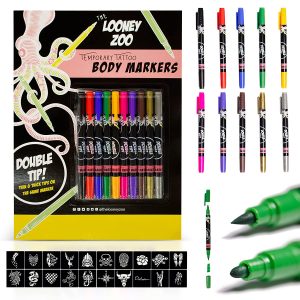 Stencil Paper & Solution for tattooing printer
Tattooing has witnessed considerable advancements in recent years. This has resulted in the development of materials such as stencil paper and solutions to assist artists in drawing plans by hand and creating copies for use in thermal printers for subsequent transfer to client skin.
Thermal printers are useful for tattoo jobs. This item of equipment must be included in your inventory. Designs can be created on a tablet or on paper before being transferred to the skin. The thermal printer facilitates the transfer process.
The lightbox is another tool that should be in your tattoo shop inventory. This makes tattoo tracing, design tweaking, and transfer more convenient and stress-free.
Disposable razors for tattooing
Disposable razors help fine hairs on the targeted area meant for a tattoo before the commencement of the procedure. It would help if you had these among your supplies to make the process easier.
Because needles are widely used for tattoo jobs, having a tray around helps better organize your workstation. It also allows for better focus on the job with little interruptions.
Thermal printers come in handy for tattoo jobs. You'll need to have this piece of equipment included in your inventory. Before designs are transferred onto the skin, they may be designed on a tablet or paper. With the thermal printer, the transfer process is made with ease.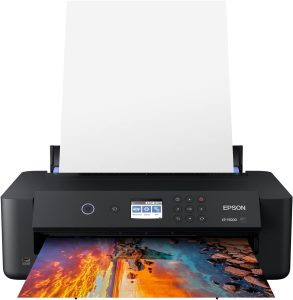 Equipment coverings are intended to act as barriers between airborne contaminants and your equipment. These are clearly necessary and must be included in your tattoo shop inventory list.
Aftercare solutions, for example, are required to achieve the best potential outcome for tattoo jobs. These are presented to clients after the surgery is finished.
Tattooing operations may take a little longer. This is especially true for difficult jobs. Physical comfort is critical at this time.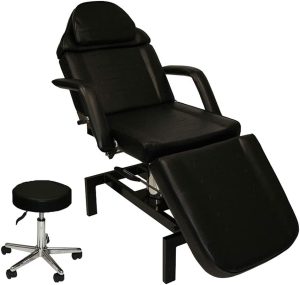 Your tattoo shop needs to follow or adhere to all kinds of safety while making tatoo. Because many sharp objects are used, you'll need a sharps container to dispose of used needles and other sharp objects.
Cover sheets serve to keep furniture from contamination during tattooing These single-use sterile barriers must be added to your tattoo shop inventory for more efficient and safe procedures.
The process of tattooing requires skin moisturising to help get anticipated results. It also serves to aid with ink deposition below the skin surface.
A tattoo studio must have proper lighting, as anything less is detrimental to your results. Proper lighting encourages precision.Such lighting should be adjusted in order to allow the artist to complete a thorough job.
Tattoo Chair that can be adjusted
Just as you need to be better positioned or maintain the correct posture during tattooing, your client needs to be comfortably seated Such a chair needs to be adjustable to allow your client to position themselves in a way that they're comfortable.
When it comes to tattooing, attention to detail is essential. The magnifying lamp is one instrument that can aid you with this. This allows you to concentrate on the finer points of the job. Your inventory list must include a magnifying lens.
Inventory goods in this category help with business administration or management. Barcode scanners, POS systems, reference books, marketing materials, receipt printers, and credit card readers are examples.
Certain supplies are given to aid with the sterilisation of reusable items such as needles, tubing, and the like. Medical-grade disinfectants, autoclaves, and sterilisation bags are among the items in the collections.
---
---
Tattoo Supply list for beginners
If you're starting up in the tattoo industry, you're in for a fun ride. You'll need a lot of creative flairs, a lot of hard graft, and a fair bit of products to get you started. Here's a comprehensive list of the essential tattoo supplies you need to get started –
If you're new to the tattoo industry, you're in for a wild trip. To get started, you'll need a lot of artistic flare, a lot of hard work, and a lot of items. Here's a thorough list of the tattoo supplies you'll need to get started:
You will need a power supply (a main unit to power your tattoo machine), as well as a foot switch, spring clip cord, and feeler gauge.
| | | |
| --- | --- | --- |
| Tattoo Equipment | Purpose | Buy Now On Amazon |
| Tattoo machine | To create the design on the skin | Buy Now |
| Tatoo Needles | To inject the ink into the skin | Buy Now |
| Tattoo Ink | To create the design and colour the skin | Buy Now |
| Power Supply for Tattoo Machie | To power the tattoo machine | Buy Now |
| Foot pedal for tattoo machine | | Buy Now |
| clip cord covers for tattoo machine | To connect the tattoo machine to the power supply | Buy Now |
| disposable gloves for tattooing | | Buy Now |
| tattoo barrier film wrap | To cover and protect the tattoo machine and other equipment from contamination | Buy Now |
| Tattoo Surface Disinfectant | To clean the work area | Buy Now |
| Tattoo Tube Wrap Medical Tape | To secure the needles in the tattoo machine | Buy Now |
| ink cups for tattooing | To hold and mix the ink | Buy Now |
| stencil paper for the tattooing printer | To transfer the design onto the skin | Buy Now |
| Razor or clipper | To prepare the skin for tattooing | |
| petroleum jelly for tattooing | To help the tattoo machine glide smoothly over the skin | Buy Now |
| Tattoo Aftercare products | To provide instruction and care for the tattoo after it is completed | Buy Now |
Medical Supplies and Sterilisation Equipment for Tattoo
It's imperative you keep your kit and studio immaculate and have ample medical supplies on hand. You will need the following:
Cover bag for your machine, and cover sleeve for your headrest
Tattoo aftercare antiseptic
Surface disinfectant sterilization
Tattoo topical antiseptic ointment/cleanser
An autoclave bag for storing tattoo equipment after sterilization
Alcohol prep pads and rubbing alcohol
Disinfectant wipes
Medical waste container
Tattoo autoclave (stericlave)
Latex gloves
Cleaning brushes for tubes and tips
Tattoo machine rack
An ultrasonic cleaner and cleaning solution
The germicidal solution to keep equipment sterile
Vaseline
Needle trays
Disposable razors
Bandages, wraps, and hospital tape
Sharp pair of stainless steel medical scissors
Tongue depressors
Needle supplies
There's a fair bit of equipment required where needles are concerned. You will obviously need needles (round liners and magnum or flat shaders), but you will also need needle bars, a soldering gun and stainless solder, flat and round tubes, sharp containers for disposal, rubber nipples, rubber bands, grips, and tweezers.
It is essential to consider the design, placement and meaning of a tattoo. Here are a few suggestions for beginners: –
Small and simple designs such as hearts, stars, arrows, or initials
Floral or nature-inspired tattoos like roses, leaves, or trees
Animal tattoos like cats, dogs, or birds
Quotes or phrases tattooed in a stylish font
Minimalist line tattoos like waves, mountains, or sunsets
Pop culture references or symbols like harry potter's lightning
---
---
What are the equipments for the Tattoo Shop?
When it comes to buying a tattoo machine gun, the market is flooded with unlimited options. Let me know about all kinds of brands . And out of that choose the one that best suits your needs. During this careful look at the brands and respective models; there are two most common options, a coil and a rotary machine. Both are nice pieces of equipment one can have. Understand their pros and cons to make an informed decision.
Tips and grips that function well with the machine are also required. These small attachments are crucial elements of tattoo equipment. Choose ones made of stainless steel because they are easy to clean and will help you design a tattoo precisely.
Then there are autoclaves, ultrasonics, and specific cleaning equipment, all of which are essential components of the tattoo kit. Know that it is critical to keep your instruments sterile; else, you may face consequences. If you do not maintain your tattoo instruments hygienically, your license may be revoked.
Tattoo inks are the most crucial component of the tattooing procedure. These inks are used to give tattoos a colorful and bright appearance. Almost all of the standard inks will be required.
To practise tattooing, you will require imitation skins, as the name implies.
You will need to purchase several needle sizes and attachments, as needles are essential for making a tattoo for the client.
A chair is another essential piece of equipment that you will require in your tattoo shop. You will have to invest in a nice chair. A decent chair is a must-have for your tattoo studio; your customers will expect to be comfortable when they pay for your services. Choose a new generation chair; it contains everything needed in a tattoo studio. Memory foam is used in modern chairs, and they are wrapped in gorgeous silky leather that feels nice and is very easy to clean and disinfect. All of the new-generation chairs are orthopaedic, compact, and unobtrusive. They include built-in motors that allow you to effortlessly adjust the height and recline the chair to the client's preference. The movements are also swift and stable.
How to start tattooing at home?
When tattooing at home, it is best to utilise artificial skin. When tattooing human skin (even your own), you must work in a sterile environment to ensure that everything is sanitary and that no one is at risk of bloodborne diseases. If your tattoo in an unsanitary environment, you risk gaining a bad reputation in the tattoo community. The rest of the equipment required remains the same.
What Needles Are Needed for Tattooing?
Tattoo needles are available in a variety of forms, sizes, and numbers. Knowing how to read a tattoo needle box and recognize the variations between needles is critical for choosing the needle that is most suited to the tattoo you are about to make. There are usually four sets of characters on the box that serves as a guide for deciding which tattoo needle is best for your design.
There are four factors to consider while choosing needles for a tattoo. Each factor will have an impact on how ink is spread into the skin. They will be listed in the following sequence on the box:
Diameter
The tattoo needle's diameter, or gauge, is the measurement of the needle's thickness at its widest point (the base where the needle begins to sharpen to a point).
Needle Count
The needle count is defined by the number of individual sharps that comprise the entire needle. The larger the tattoo needle, the more sharps are incorporated.
Configuration
The configuration of a needle explains how the individual needles (sharps) are arranged on the needle bar. This will inform you what kind of needle you have. For instance, whether the shader is a liner, magnum, or round shader.
Taper
The taper relates to the length of the pointed portion of the tattoo needle, or how steep the angle of the needle's point is. The taper of the needle determines its precision as well as how quickly it can pack ink into the skin.